Hello, it's year 2022, how has it been?
We are excited to announce our very first initiative of the year with
JomGroxer
.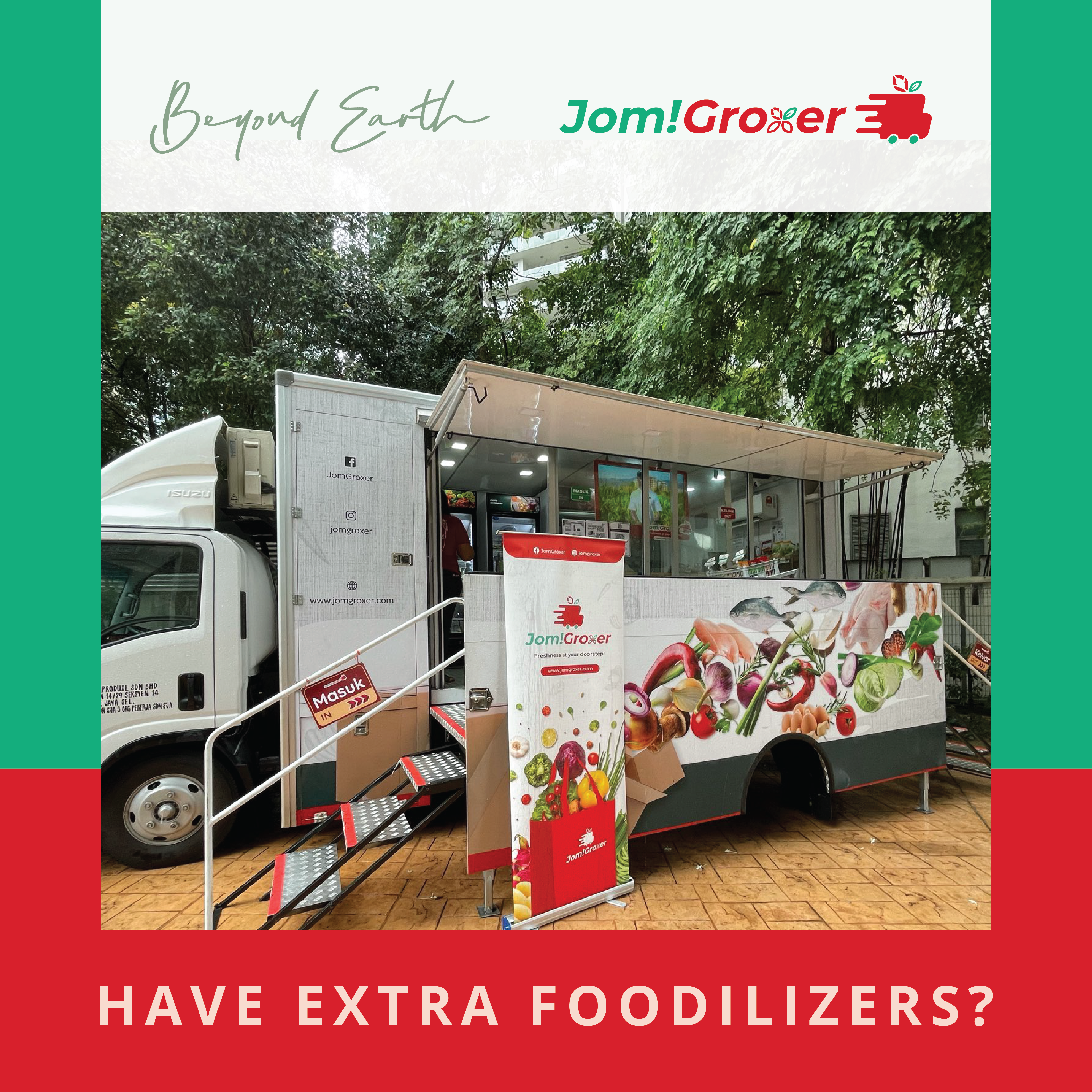 "
Farm to Table, Back to Farm
" is an initiative that allows you to contribute your FoodCycler foodilizers back to the farmers who lovingly grows the produce. This is a chance to complete the cycle by giving it back to the source (farms).
#SustainableLiving
For earth lovers who are keen, do drop us a
DM
.
We will need your location details in order to arrange for collection.







Every action counts, and every action matters.

To thank you for your contribution, Beyond Earth will reward you RM1 store credits (OR RM1 discount for JomGroxer purchase) for every 1kg of foodilizers contributed from your FoodCycler machine.

NOTE:
We only accept processed food waste from FoodCycler.
Your contribution rewards will automatically become Beyond Earth account store credits by default if you decide not to use the JomGroxer discount on the contribution day itself.
If you are not a Beyond Earth customer but owns a FoodCycler machine, and would like to contribute for a better environment, kindly email to us at hello@beyondearth.com.my to be in touch.